Are you looking for a new saddle?
With so many adjustable saddles on the market, it can often feel overwhelming trying to choose "The One"!
Deuber & Partner saddles are worth the investment for a few reasons, which I will outline here!
The saddle can be adjusted through the seasons with ease & without expense.
Your beautiful saddle can even be adjusted to fit your horse over the years as required.
The same Deuber & Partner saddle can be fitted to different horses*.
* The channel width can be changed as required by a Deuber & Partner professional. Always seek advice by a Deuber & Partner professional if you are unsure on saddle length or correct fitting.
The adjustable gullet
Deuber & Partner's genius German engineering allows for many of their saddle ranges to have a continuously adjustable gullet system with an Allen Wrench key. No more taking apart your saddle to change the gullet width! With the turn of a key, the saddles can be moved from narrow, through to extra wide.
The user friendly design is just one of many key features that these saddles have to offer.
Which one do I choose?
You've decided Deuber & Partner adjustable saddles are for you!
What are you looking to do with your horse? Are you a Dressage Rider? Perhaps you'd like to turn your horse's hoof at Working Equitation. Do you enjoy Endurance riding? Or perhaps you are a Western fanatic!
There are so many saddle models to admire within the Deuber & Partner range! To help narrow it down to a few choices to look at, I've listed a handful of the most popular saddles below!
Can't see something you're looking for? No worries! Contact Alex for more information and a full list of saddles available.
Avante
For all of you Dressage Divas out there! The Avante is an English saddle with the Allen Wrench system to adjust the gullet width. A beautifully understated saddle with all of the genius Deuber & Partner are proud of.
Impuls
Another popular choice for those looking for a more traditional looking saddle, but with all of the perks of a Deuber & Partner model.
The Impuls is a great Dressage saddle within the Baroque saddle range. The longer flap gives a more familiar feel for many riders. This saddle comes with removable velcro knee blocks.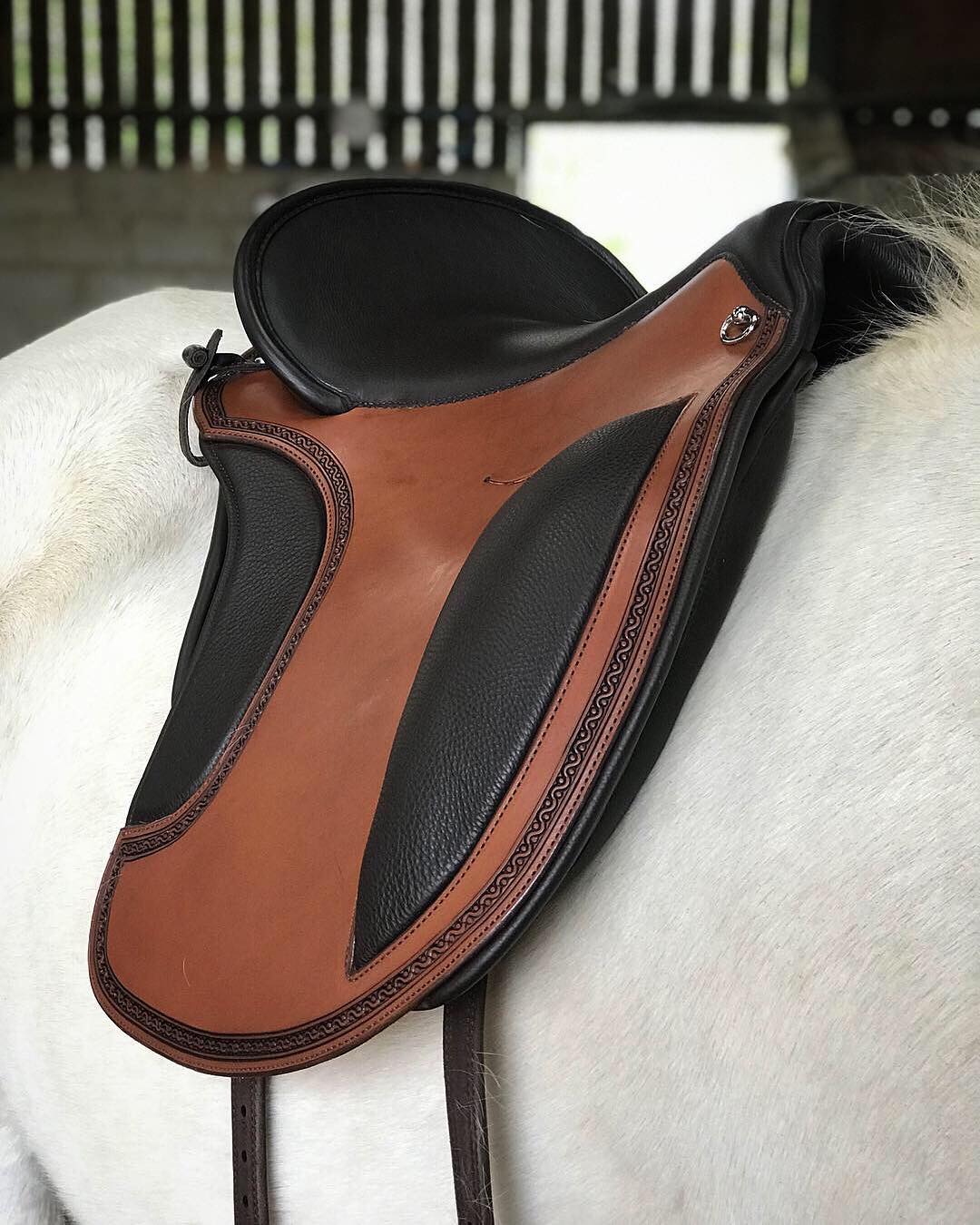 El Campo
A best seller for good reason! This saddle is incredibly versatile. It is comfortable for horse and rider looking to enjoy trail rides. The El Campo is the Working Equitation saddle of choice in Europe! You can even do lower level jumps with this wonderful model.
Available in so many styles, this saddle can be completely plain in design, or kitted out with conchos and full floral hand tooling! The choice is yours!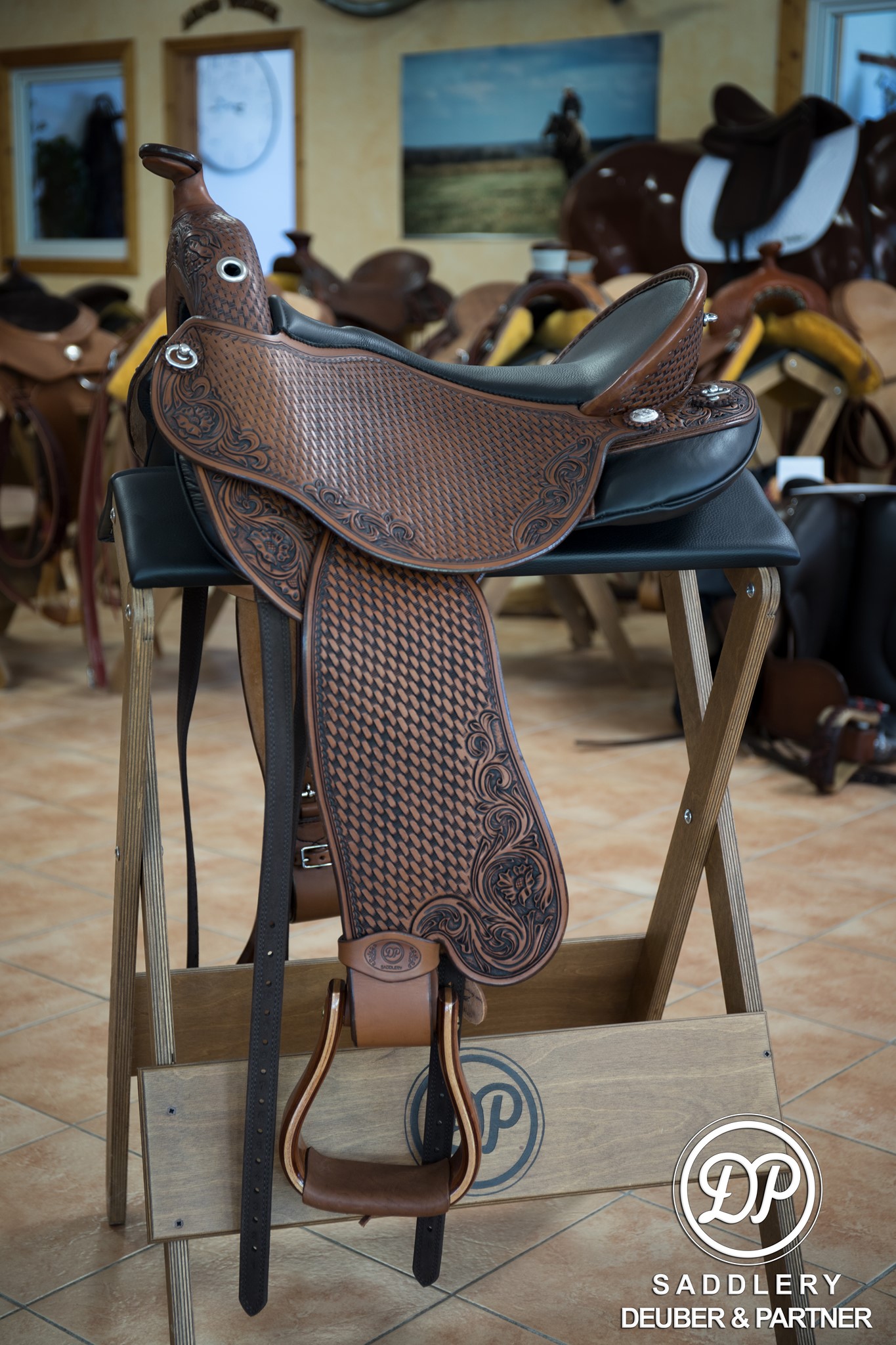 Quantum Western Short & Light
Calling all Western riders! One of the most common complaints I hear is about how heavy those beautiful Western saddles are... not anymore!
The Quantum range of saddles revolutionise Western saddles! These Western saddles are built on a lightweight English tree. Not only are they much lighter than traditional saddles, the Quantum saddles are also fully adjustable.
Fully legal for Western competition with a horn, these saddles are becoming increasingly popular among the Western community and happy hackers alike.
Interested?
Looking for more information?
That's great! Let me take the stress out of saddle hunting for you.
I will ask you a few simple questions to help determine the best saddle match for you and your horse. I have written them down below here:
what breed and height is your horse
what would you like to do with your horse?
do you currently compete or would you like to?
what is your approximate dress size & height? (personal...I know...but this is for your comfort, I promise!)
what are your style/design preferences?
Got your answers ready? Great!
Get in touch with Alex to arrange your bespoke saddle consultation
Join our Facebook community!