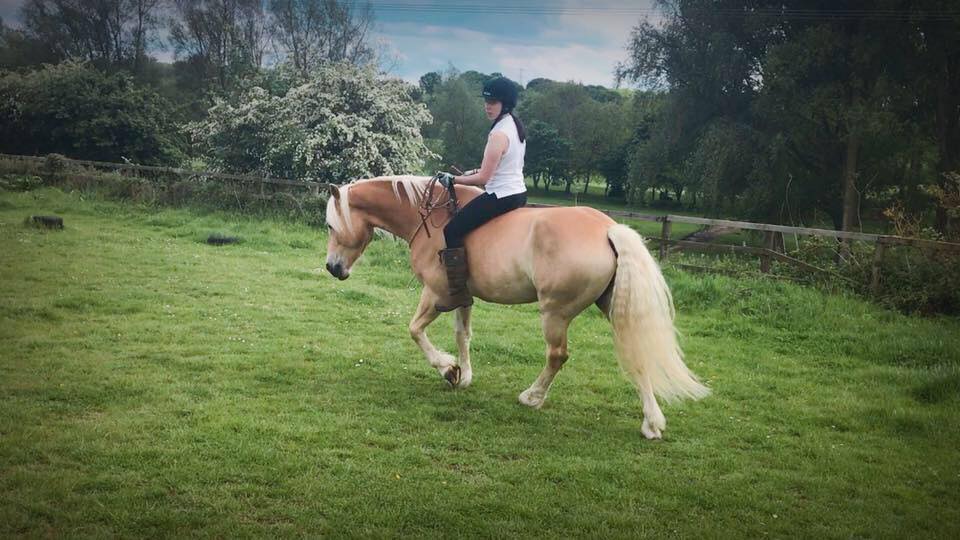 You can't build a house without a foundation…and guess what? It's the same for horse training!

I love what I do – I help people teach their horses how to relax, to train for the long run and to ultimately build the strong bond that we all dream about!

In a nutshell, whether you dream of riding bridle-less, or simply to feel safe and carefree when spending time with your horse, it all begins with relaxation.
Always looking for that "quick fix" in training…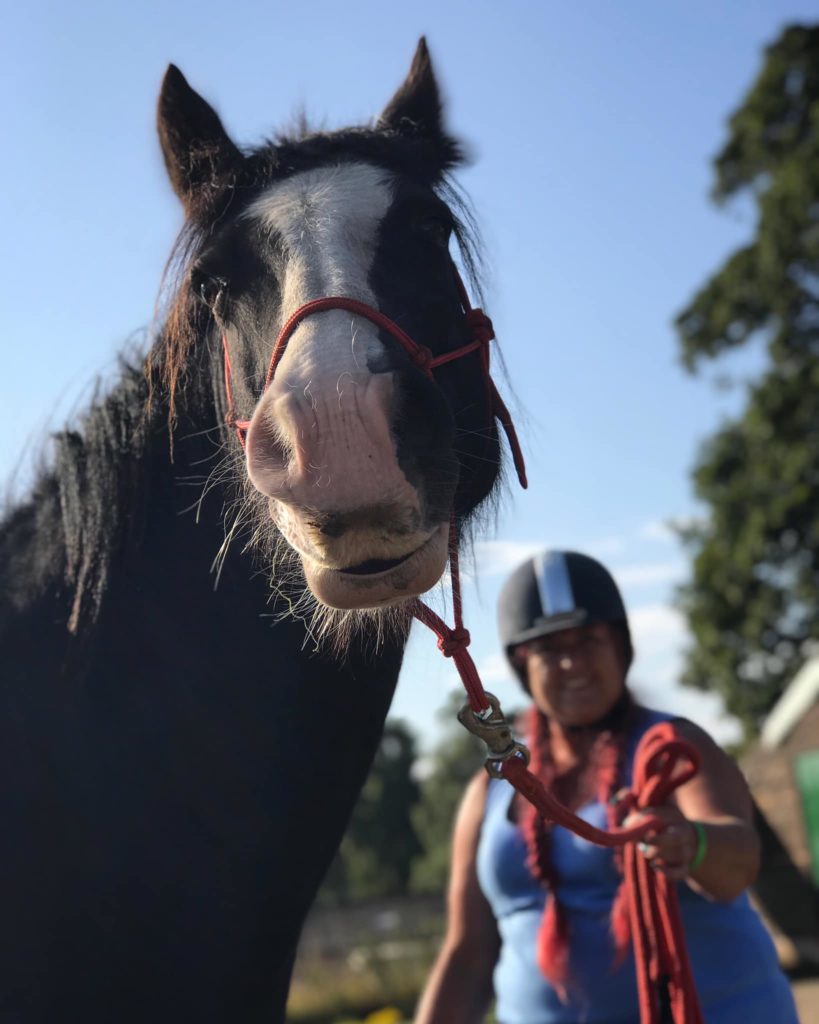 Throughout the years, I tried so many different training disciplines and as a result, methods which appeared to go hand in hand with them.
Classical…Western…"Natural Horsemanship"… I was always in search for that secret formula to a well behaved horse! The ultimate hidden "how to" for an unbelievable bond with my horse. I knew I was never going to the Olympics! As a result, I didn't really mind where I found the training, as long as it worked!

Ultimately, I think horse ownership is one of the few things for people, of all ages, which can bring out the inner child in us. At one time or another, we all had big dreams to show off the unbreakable bond with horses. I truly don't think they ever go away. I think we can all admit that there are times that we achieve something with our horses and we just want to shout it from the rooftops! For example, we love to share our wins on social media (in training or otherwise!) or revel in how marvelous our equine partners are. This makes us feel good!

This is how it should be!


Does this sound like you?
I want as many people as I can reach out to to feel that YAY feeling again! To get excited about where they are headed with their horse!

As the ultimate "average joe" in horse training, I am not a natural (although I wish I was!), I'm certainly not "instagram-ready" – although my husband would disagree (Tony, you're deluded my darling!) and I have been through the same struggles in the past as everyone else!

I have felt:
– anxious
– dragged along the floor by my beautiful horse…
– stepped on and headbutted
– lacked confidence
– lost sight of goals
– felt frustrated
– survived bucks, rears, bolts & rolls…yup…
– cried…
– felt hopeless and with no direction

However, that was then. Thanks to simple, but very effective training methods, this is now in the past.

Somehow, fate sent an angel in my direction! I found my mentor, I learned these methods, I now teach them as a trainer in my own right (I know, right?) and I now want to help others who have felt lost and need my help.
You can make a change!
If you have felt any of the above, (as I did) know you are not alone! This training course I have just worked tirelessly to launch this week is for YOU!

My lessons are easy to follow, simple to put into practice and can be tailored to everyone.

You will learn:

– Breathing / relaxation exercises for you
– Calming cue for your horse
– Learn about your horse's symmetry
– 3 core ground training principles to aid relaxation, focus & to be ready for ridden exercises
– PLUS bonus material!

The course has been made as easy to follow and as mobile-friendly as possible, so you can take the exercises with you to your horse and learn the way that suits you best!

I have recorded short and straight forward "how to" video clips and have also presented them as pictures/text. There is also a presentation for the theory for each of the exercises.
As a thank you, I would like to offer the first wave of online students 1:1 advice with their horse this week. Sign up here today to be the very first to hear about our course launches!
See you on the other side…
I am really excited to get my first online course out there! Join me with Sense Equine online learning? You can follow the link here: https://www.senseequine.com/courses/

Not sure if this is for you? Why not reach out to me? I'll answer any questions you may have. Email me: alex@senseequine.com

Happy learning!

Alex 🙂