K.I.S.Trace® UK Original 10kg bag
Sold By: Sense Equine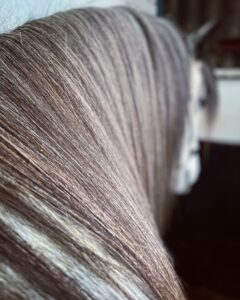 K.I.S.Trace® UK Original uses high quality ingredients to fill gaps in the diets of equines.
Our strong points include high quality ingredients such as zinc, copper and manganese amino acid complexes for better absorption.
For any queries or to buy in bulk, please email alex@senseequine.com
K.I.S.Trace® UK Original is a non-pelleted forage balancer for equines. Using high quality ingredients and formulated for effective absorption, this supplement is an exceptional addition to your horse's diet. See the results for yourself.
"The Proof is in the Pony!" – Dr Martha Faraday PHD
"The name K.I.S.Trace means "Keep It Simple." I feel that I have formulated K.I.S.Trace to be a simple forage balancer that works well with the horses system and is proving to be a great part of a basic diet plan for horses.
K.I.S.Trace forage balancer delivers important, high quality, nutrients often needed in horse feeding practices.
Look for improved coat and hoof quality, and general improved over all health."
– Patrice Sager, Creator of K.I.S. Trace® Equine Supplements & Professional Hoofcare Practitioner
One 10kg bag should last a 500kg horse approximately 80 days. Treat your horse to a high quality supplement; K.I.S. Trace® UK Original balancer is great value at approximately £1.50 per day*! No need to feed your horse an extensive range of supplements – "Keep It Simple" with just one – K.I.S. Trace®!
Free Shipping for every UK and European order.
*This is an estimate based upon a 10kg bag and a 500kg horse!
Download the Nutritional Information
Download the Information Sheet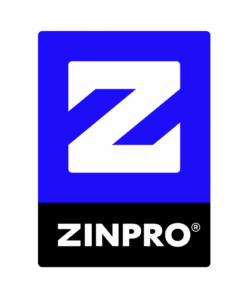 K.I.S.Trace® UK Original proudly uses Zinpro Performance Minerals® within its ingredients. Why Zinpro? Zinpro trace minerals are backed by 300+ peer reviewed studies on how and why Zinpro's unique mineral-amino acid chelates are more metabolically available to the animal. We are incredibly proud to work alongside the Zinpro team to bring you a premium product, with which we are confident you will see the benefit of Zinpro Performance Minerals. View the Equine Nutrition Webinar with the brilliant Dr Dana Tomlinson here to find out more: https://thornebottomfarm.com/pages/equine-nutrition-webinar-by-true-north-equine-and-thorne-bottom-farm Dr. Tomlinson earned his doctoral degree in animal science – ruminant nutrition from Virginia Polytechnic Institute and State University. He directs aqua, equine and companion animal research and provides technical nutritional services for the Zinpro RNS specialty team worldwide.
Cancellation / Amendment of order